PetroStar Services, LLC provides a variety of oilfield completion services and has years of high level experience in all aspects of our business. We are currently operating in Texas, Wyoming, Louisiana and North Dakota. Our executive management team is comprised of industry leaders with decades of experience in the completions industry.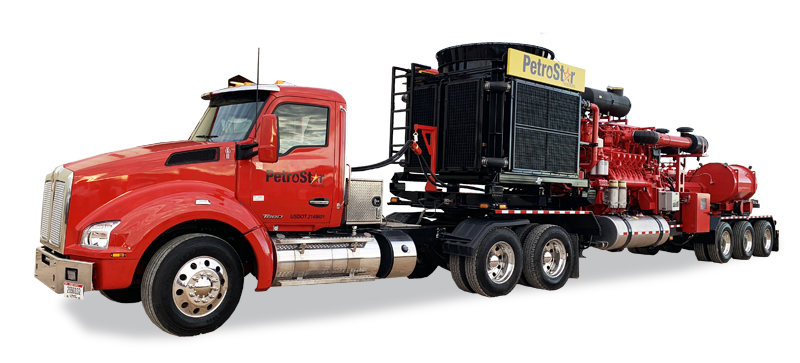 Our Vision
"PetroStar Services, LLC has assembled an industry-proven team that is driven to be one of the most safety-conscious and proficient service companies in the oil and gas industry. Focusing on the critical completion support needs of E&P Operators, our multi-faceted product lines deliver industry-leading technology, proven best practices, ample experience, quality equipment, and a comprehensive training program for our employees that provides a platform for unyielding success.
The well-known leadership of our organization demands the highest standards in safety, quality, service and reliability, and further attests to the promising future of PetroStar Services, LLC."
Founders
PetroStar Services, LLC's management team is a collection of individuals with extensive oilfield experience both from the E&P and services perspective; the team members have known each other both professionally and on a personal level for 15+ years.
---
Eddie Aguilar
Chief Executive Office
Eddie has 30+ years of experience in the fluids space and previously started Spectrum Fluids, which was sold to Spirit Drilling Fluids, which was eventually sold to NOV. After Spectrum, Eddie founded QES and originally started TTS with his son in 2011 which focused on tanks. TTS then added its fluids business in early 2017.
Management
Matt Muddiman
Chief Financial Officer
Matt has over 30 years of experience as a financial professional including global financial operations, P&L management and designing and implementing performance management tools. Matt was previously CFO at a number of private equity backed oilfield services companies, including Delta SubSea (backed by CSL Capital). Matt possesses extensive experience in advanced financial reporting, treasury management, and in implementing managerial controls including IT, HR, ERP, among others.
---
Daniel "Danny" Causey
Director of HSE & Security
Daniel serves as the Director of Health, Safety and Environmental (HSE) programs and Security. Daniel has served over 25 years in Law Enforcement and Emergency Services in progressively responsible executive roles throughout his career. Daniel transitioned his education, experience and training into the Oil & Gas industry in Field Safety as the Director of Safety for Sprint Energy Services, LLC. Daniel then joined the PetroStar Services, LLC family where he is committed to proactively creating and maintaining safe and secure environments in this dynamic industry.
---
Justin Aguilar
Division Manager of Fluids
Justin started his Oil and Gas career in 2004 running completion fluids for Spectrum Fluids Services. His career transitioned into thru-tubing/fishing tools in 2007, which eventually transitioned to starting his own company, Total Tank Systems in 2011. Through leadership, business development, and strategic thinking, Total Tank Systems was acquired to be part of the PetroStar Services, LLC team in September 2018.
---
Richard Messa
Division Manager of Thru-Tubing
With over 32 years of oilfield experience, Richard brings extensive experience in thru-tubing, fishing, snubbing and milling to PetroStar Services, LLC. Richard previously held leadership positions within Baker Oil Tools' Thru Tubing division. Richard possesses experience with coil tubing, snubbing and workover rigs, which is critical to understanding the operation needs of various conveyance methods of thru-tubing tools.
---
Brett Aguilar
Division Manager of Tanks and Torque & Test
Brett started his career in the oil and gas industry January 2012 while running flowback ¾" hand adjustables for Total Tank Systems. With a keen eye for detail and ability to develop strong customer relationships, Brett was promoted to Operations Manager of the Tanks Division in 2015. Through his continued work ethic and leadership, he took over as General Manager for the entire Tanks Division in 2017. Brett brings a vast knowledge and experience from flowback, Torque & Test, and the Tanks Industry to PetroStar Services.
---
Jared Carr
Division Manager of Pump-Down
Jared began his career in oil and gas in 2005 working for Halliburton in the Piceance Basin as an operator and Service Supervisor in Production Enhancement. His career took him to the Marcellus where he transitioned into a management role as the Field Service Coach for Appalachian Well Services in 2011, building a frac fleet from the bottom up. Following the acquisition of Appalachian Well Services by Superior Energy Services in 2013, Jared returned to Halliburton in North Dakota where he served as a Service Leader and Field Service Manager. Seeking greater responsibility, he stepped in as Frac Manager at Liberty Oilfield Services upon joining the PetroStar Services, LLC team in 2018. Jared is the current Division Manager for Pumpdown Services.
---